High Definition Silicone Swimming Goggles Boys Girls Antifog Waterproof Diving Glasses Free Earplugs
Swimming Goggles Boys Girls Antifog Waterproof Diving Glasses
High Definition Silicone Swimming Goggles Boys Girls Antifog Waterproof Diving Glasses Free Earplugs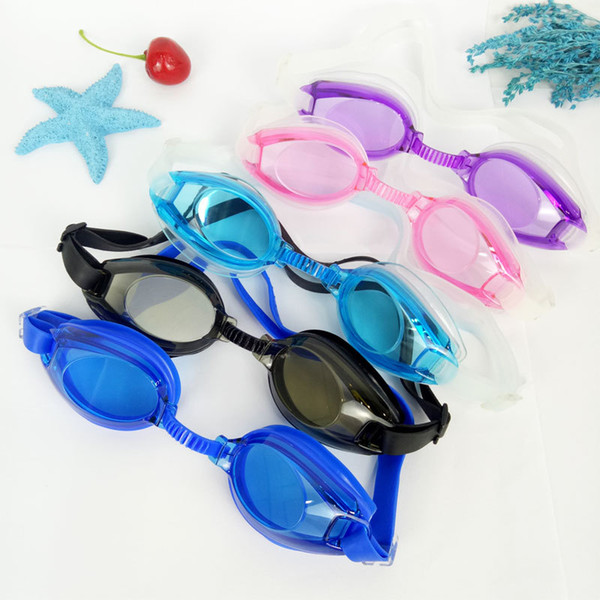 Use Method :
- Adjust the nose belt to make it be suitable to the distance between the eyes.
- Adjust the lenght of head belt to the most comfortable status.
- After wearing the swimming glasses,please slightly press the lens to discharge the air from the lens.
The use of swimming glasses
- First make the mirror surface facing downward and hold the glasses belt with two hands.
- After the seal ring is aligned with the forehead,pull the glasses belt backward and wear it.
- After moving the glasses body to the eyes, adjust the glasses belt to the suitable to prevent the water leakage.

The adjustmment of head belt
- When adjusting pull it in-toward direction and when fastening it, pull it out toward direction.
- The tail of the headbelt is pulled out from the opening place of the belt.
- When loosening it pull it in toward direction, and when fastening it,pull it out toward direction.

Note :
- The anti-fog function is hydrophilic. Before using it, please dip it into clean water so that the anti-fog function is better.
- It is suggested that when wearing the swimming glasses, take off the eyeshade once every 30 minutes to supply fresh oxygen to the eye timely.
- To some skin sensitive person, if there is any itch when wearing the swimming glasses for long time, please stop the use of it.
- Please do not expose the swimming glasses under the sunshine or high temprature place to guarantee the consistent quality of the swimming glasses after
long time use.
Trust is the basic of a fluent transaction . If you decide to buy from us, Please give us your trust & understanding as well. We will do our best to answer your question, send your item as soon as possible & help you.

Believe In The Brand
More Information

| | |
| --- | --- |
| Condition | New |
| Sunglasses Brand | Others |
| Sunglasses For | Unisex |
| Style | Oval |
| Model | Aviator |
| Frame Material | Plastic |
| Frame Color | Black |
| Lens Color | Clear |
| Lens Technology | Anti-Reflective |
| Protection | Splashes, Flying Particles , Dust & Anti-Fog |
| Country of Manufacture | China |